Protect Your Floors With Epoxy Floor Coatings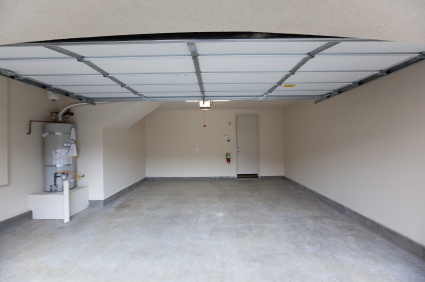 Some floors just have to deal with more punishment than others, and with the wrong flooring material in place, you could easily find yourself having to pay out time and time again to have your floor repaired, refinished, or resurfaced. When you are in need of a durable floor surface that can stand up to the worst kinds of punishment imaginable and still come out looking great, you want to call in the epoxy floor coating specialists here at Country Painting. Epoxy floor coatings are an excellent flooring option for both commercial and residential properties, giving you a highly versatile, durable, and low maintenance floor surface that you, your family, or your customers will be able to enjoy for a very long time. Are you interested in a durable and low maintenance flooring option for your home or business? If so, give our team of epoxy floor coating professionals a call today and let us show you why we stand out from all the rest.
Here at Country Painting, we are a family owned and operated painting company that has been constantly evolving our services to better fit our customer's needs since 1959. While technologies and methods might have changed in that time, our dedication to delivering quality service and results sure hasn't. If you have any questions about our epoxy floor coating services, or if you would like to schedule an appointment for consultation with one of our specialists, give us a call today. Our team of experts are standing by and always ready to help.
Durable & Long Lasting Epoxy Floor Coatings
One of the main draws of epoxy floor coatings is because of their natural durability and longevity. When placed over your existing floor surface, a brand new epoxy coating will enhance the surface, making it more durable of course, but also providing your floors with a high degree of stain, scuffing, and even chemical resistance. When properly installed and maintained, a new epoxy floor coating can last you over 20 years.
Recent Articles
5 Factors to Consider When Choosing Your Exterior Paint Color
Painting the exterior of your Carmel home is an exciting project to get started on. A new color can completely transform the appearance of your home. […]
4 Interior Painting Tips: Is Black The New White?
Recently, the trend of using black as an interior paint color inside the home began to catch on like wildfire. For so long, using black for interior walls was taboo[…]
If you are looking for a professional painting company in the Carmel area, give us a call today at 317-540-3728 or fill out our
Need Help With Your Vision?
Capture color inspiration whenever—and wherever—it strikes. With ColorSnap® Visualizer from Sherwin-Williams, you have the power to take real-world colors and turn them into paint-color swatches—all on your smartphone.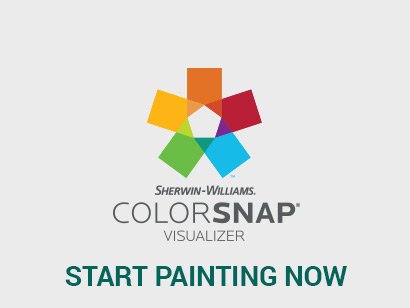 What Our Clients Have To Say
The customer service that Jack provided was top notch! They were in quiet, updated,asked for imput & completed in timely fashion, cleaned up. I'm very pleased & would recommend!!![...]
Christy A. in Fishers, IN
Read More
I got three estimates out of 15 fliers we received in the mail. Country Painting was a bit more expense but the quality of the work, the dedication to finishing in the time frame promised, the friendliness of the crew, and t he result was well worth the money. They were the only estimate wanting to put two coats of paint on my house exterior and they replaced wood siding where needed whereas the other estimates wanted me to buy the wood needed and hire a sub contracted through them to do the work. Owen and Mike Riley are great to work with, professional, and trustworthy. The crew chief, Dennis, was on top of the entire project. I would recommend them for any painting project since the business was started by the grandfather in 1959 and now is run by the third generation of Riley's.[...]
Jim M. in Indianapolis, IN
Read More
Mike was a pleasure to work with. The team did a great job from start to finish. They came in at a great price as well. I would highly recommend them to others.[...]
Al F. in Fishers, IN
Read More
Mike Riley kept in touch with me throughout the process. Very professional and efficient. Dealing with Spring rain played havoc on their scheduling, but they were able to meet my needs and get the job done well.[...]
Mj K. in Indianapolis, IN
Read More